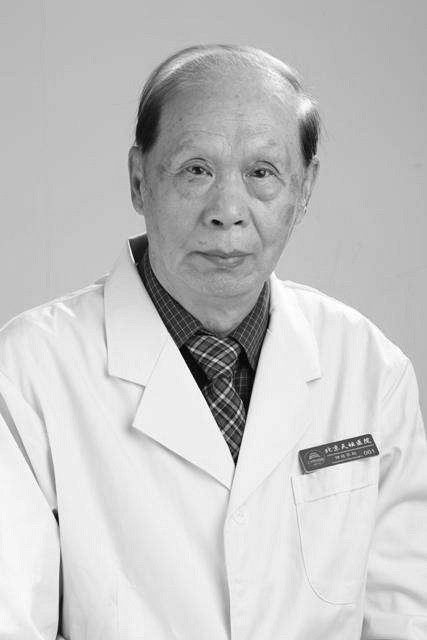 On May 3, 2020, Dr. Shiqi Luo, a prominent neurosurgeon in China, passed away at the age of 82 in Beijing Tiantan Hospital, where he held the position of Vice-chair of the Department of Neurosurgery for over twenty years. He was a Professor at the Capital Medical University and is widely recognized as one of the founding fathers of China's pediatric neurosurgery.
Born on November 3rd, 1937 in Boye, Hebei Province, Shiqi was the eldest among four siblings. He spent his elementary years in Beijing before the family relocated to a nearby city, Baoding, where his physician father took Chair position of the Surgery Department at the Provincial Hospital of Hebei. In 1955, Shiqi came back to Beijing for good by enrolling in Beijing Medical College (BMC, now School of Medicine of Peking University) to study medicine, following his father's footsteps. Upon graduation in 1960, he joined the Department of Neurosurgery at Beijing Xuanwu Hospital where he met his future wife and an alumna of BMC, Dr. Ling Long, who became the Chairperson of the Department of Ob/Gyn years later. He participated in the Department of Neurosurgery's 1982 migration, led by Dr. Zhongcheng Wang, a future Academy Member, to Tiantan Hospital, located in a neighboring district of Beijing, and remained in that department until 2019. Dr. Luo was appointed to the Vice-chair of the department in 1982, and started overseeing the overall operation in 1985. Between 1986 and 1987, he spent 13 months as a visiting scholar in the Department of Neurosurgery at Vanderbilt University, conducting research on "brain tissue transplantation" in animal models. After his return from the U.S., Dr. Luo introduced to the department the concept of disposable Scalp Hemostasis Clips that he had learned during his stay at Vanderbilt, effectively making the use of the cumbersome hemostasis forceps in craniotomy obsolete in China. Dr. Luo rose to the rank of chief physician in 1987, and became a doctoral supervisor in 1996.
Renowned for his surgical skills, Dr. Luo performed numerous technically challenging operations with high precision and efficiency, achieving astonishingly high success rates throughout his surgical career, which extended into his seventies. Altogether, Dr. Luo was credited with over 4,000 general or microscopic surgeries for brain tumors that included acoustic neuroma, pituitary tumors, pineal tumor, intracranial tumor in children, etc. In the 1970s, Dr. Luo was the first in China to show high success rate of removing the pineal gland tumors through the subtentorial-supracerebellar approach. In 1983, he was the first to perform post-third ventricle tumor resection via the suboccipital transtentorial approach.
Dr. Luo was equally well known for his surgical research in intracranial tumor and pediatric neurosurgery. An influential and prolific researcher in adult and pediatric neurosurgery, he published over 150 clinical papers, serving as the primary writer of more than 90 of those. In 1995, he was the first in China to test the combinatorial use of chemotherapeutics in intracranial germ cell tumors and achieved high efficacy. Despite extremely heavy clinical duties, and based on his vast surgical observations and research over the years, Dr. Luo wrote four highly influential books that included some illustrations hand-drawn by himself. The 1992 book Intracranial Tumor in Children, written by Dr. Luo and his doctoral student, Dr. Chunde Li, was a milestone and a classic in pediatric surgery in China. His book Hypothalamic Hamartoma in 2004 described over 800 cases he and his students accumulated over the years, and for the first time systematically introduced a disease that had been unknown or obscure at the time to most neurosurgeons in China. His two additional books in 2006 Intracranial Germ Cell Tumors and Tumors of Neurosystem in Children have been highly informative to neurosurgeons. In addition, he participated in the writing of twenty other influential books that include Neurosurgery (by Dr. Zhongcheng Wang), Zhu Futang Practical Pediatrics, etc. He was on the editorial board of five Chinese clinical journals that include Chinese Journal of neurosurgery, for which he served for over 30 years, ensuring the publication of high quality neurosurgical research in China.
In his illustrious career, Dr. Luo had received numerous awards at various levels for his innovations in surgical procedures. 1989, he was designated "Beijing's outstanding contributor to science & technology". He was among the first to receive the National Special Supplemental Stipend in 1991. From 1992 to 2002, Dr. Luo served two consecutive terms as a member of the Beijing Municipal Committee of the CPPCC.
Dr. Luo was universally loved by his colleagues, students, and patients for his gentle manner, sure-handedness, integrity, honesty, modesty, humor, and kindness, to name a few of his traits. He is highly respected and admired by his peers. His books, research papers, and word-of-mouth reputation made him an undisputed authoritative figure in intracranial Germ cell tumor and Hypothalamic Hamartoma. Even during his final days, there were frequent online requests for his consultation on suspected cases, recommended by neurosurgeons from many different parts of China.
Truly a giant in the field of neurosurgery, Dr. Shiqi Luo helped build the field of pediatric neurosurgery in China from its infancy through his surgical skills, innovation, extensive research, and prolific writing. He is also a true scholar and educator, frequently giving lectures to residents and junior neurosurgeons and training young surgeons at the surgical table. In his lifetime, he had saved the lives of thousands of patients. His untimely passing is a tremendous loss for patients and the entire field of neurosurgery in China. However, his strong dedication to his patients and unmatched passion for neurosurgery will continue to inspire the new generations of neurosurgeons for a long long time.
Dr. Shiqi Luo is survived by his wife of 54 years, Dr. Ling Long, daughter Yue Luo, and son Dr. Xu Luo.
Our beloved Dr./Prof. Luo, rest in peace! Your spirit will be with us forever.